Oji Paper Co., Ltd. owns about 17,290 hectares of its company forest in Sarufutsu, taking up around 30 % of Sarufutsu Town in area. As most of the Sarufutsu River basin is located within the company forest, Oji Paper Co., Ltd. has been cooperating with the Sarufutsu Town government, the Sarufutsu Itou no Kai, and academic experts as a member of the Sarufutsu Itou Conservation Council in order to conserve the rich ecosystem in the Sarufutsu River basin. Furthermore, in response to a proposal and advice from the Wild Salmon Center, an international environmental conservation NGO based in Oregon, the U.S., Oji Paper Co., Ltd. has established the Environmental Conservation Area in October, 2009. The conservation area is approximately 2,260 hectares, completely covering the entire riparian forests from the upper to lower reaches of the river.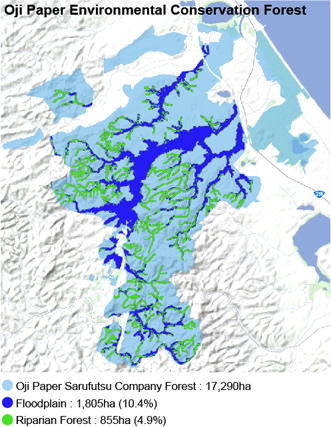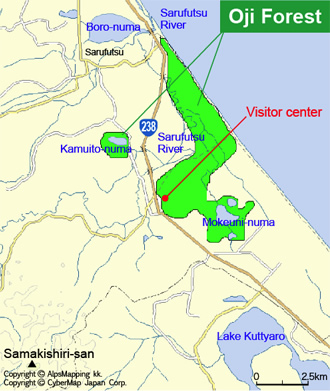 Oji Paper Co., Ltd. has created a nature protection area within its Sarufutsu company forest named, "Oji Forest," which is open to the public. It is located on the coastal area of the Okhotsk Sea, consisting of the coast, wetlands, lagoons, artificial and natural forests within a narrow space. Visitors can enjoy its diverse landscape with an opportunity of finding coastal plants as well as alpine plants that can only be found in high mountains in the mainland Honshu such as crowberry (Empetrum nigrum), Chinese indigo (Indigofera decora), and Vaccinium hirtum.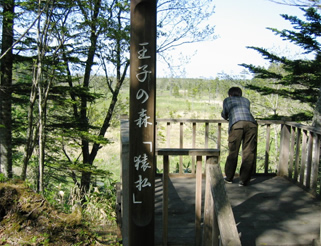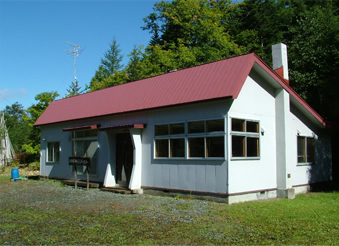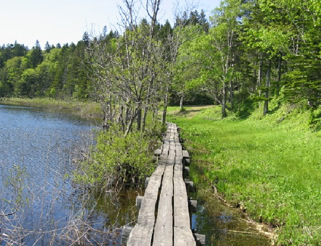 The Oji Forest has a visitor center, a self-catering accommodation which has been used as a base for academic research, studies and observation. There is also a nature trail of about one kilometer leading from the visitor center to an observatory where you can observe a community of Sakhalin spruce (Picea glehnii) / reed grass (Phragmites australis). This trail is open to the public, allowing visitors to closely appreciate this precious nature.